Welcome to the website of the Totally and Permanently Incapacitated Veterans' Association of NSW. The Association was started in 1935 as a point of focus for veterans receiving the Special Rate Pension. The Association is run by TPIs for TPIs.
Our mission is to ensure the general welfare of all members and their recognised carers.
Tickets for Anzac Day services in Türkiye and France now available
https://www.dva.gov.au/news/latest-stories/tickets-anzac-day-services-turkiye-and-france-now-available?fbclid=IwAR3AKq67XdrCZHFHaXTmh6C0foOKXP2HewWckrGcHxGAKPTYmnnkt7ga4U4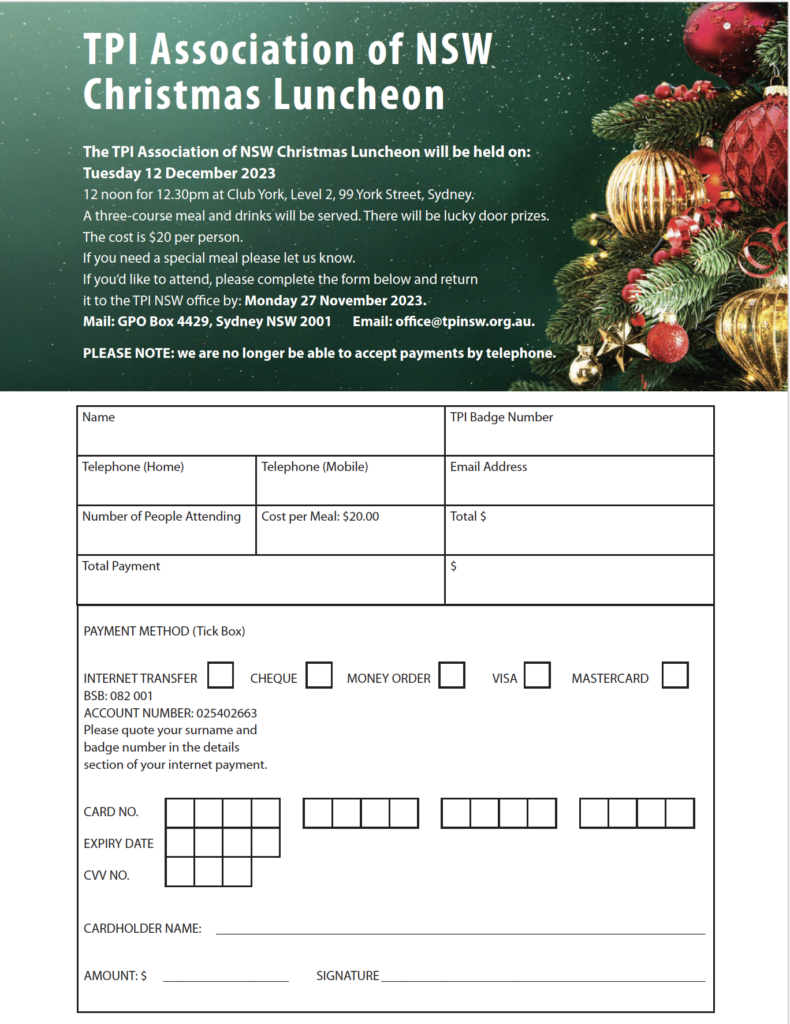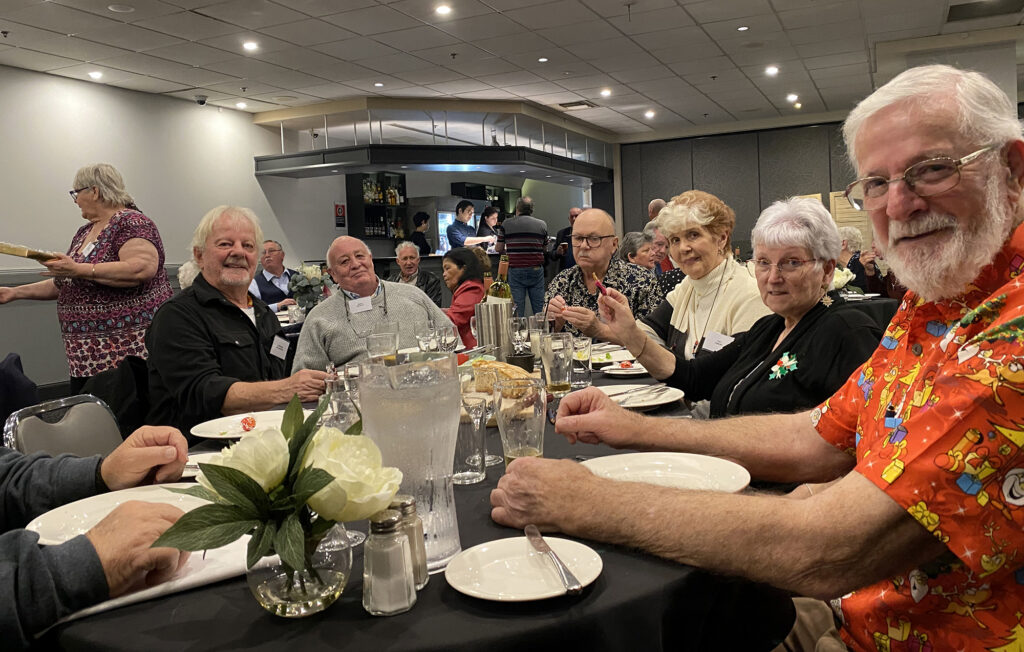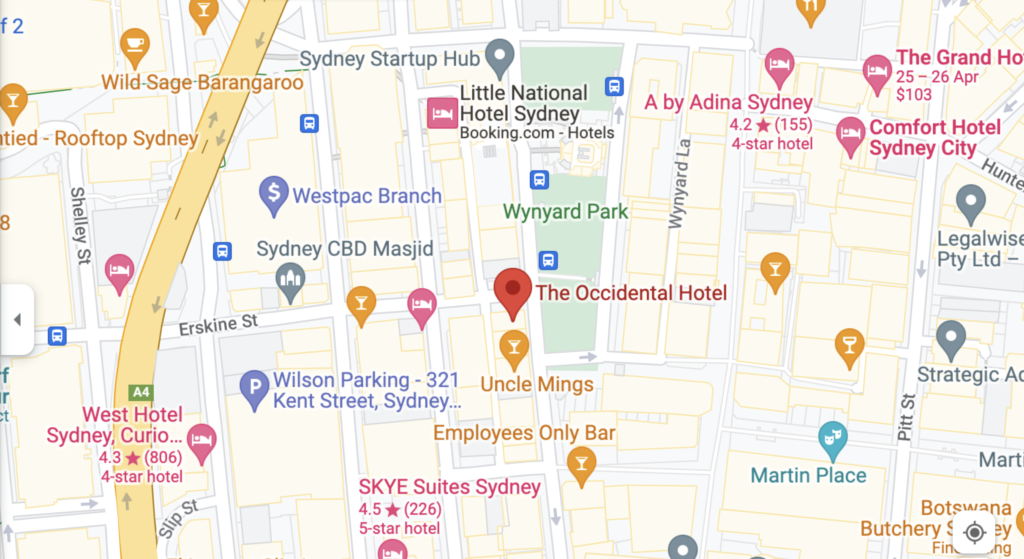 General members meetings are held on the fourth Tuesday of each month at 1 pm. The new venue for general members meetings is level 2 of The Occidental Hotel at 43 York Street, Sydney. (Some dates may be subject to change due to public holidays or cancelled at a general meeting). If in doubt call Head Office Phone: 9235 1466, Monday – Thursday, 9am – 4pm.